Our Daily Activities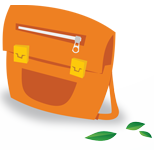 We endeavour to provide the children with a stimulating and educational environment, where learning and development is fun.
Here are a few examples of the work the children have enjoyed engaging in.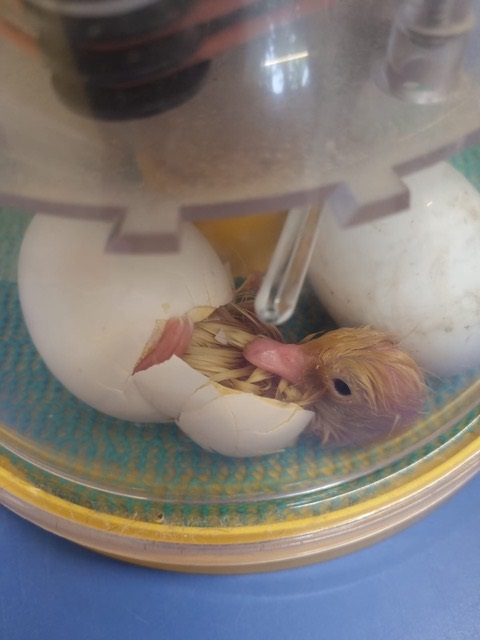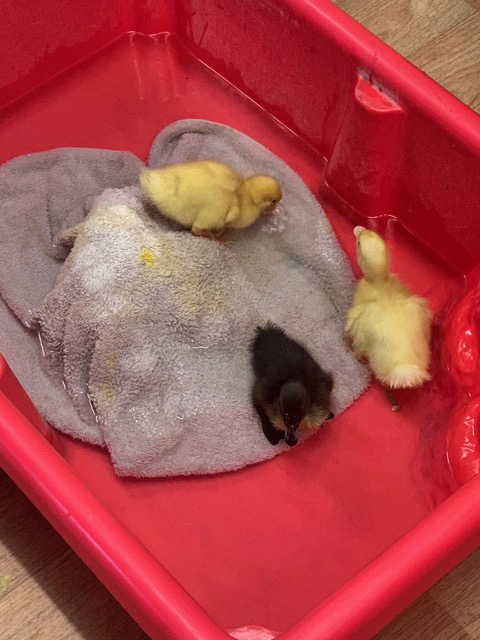 The children were thrilled to see our ducklings hatch.
Learning through Fun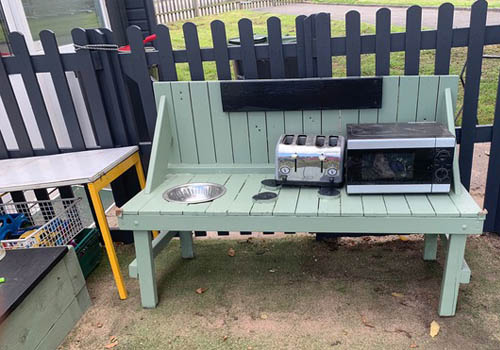 Welcome to our mud kitchen. This is our outdoor play station that allows children to take part in messy play by cooking with mud, sand, and water. A mud kitchen will help children to explore, engage in role play and develop some of their fine motor skills whilst having lots of messy fun.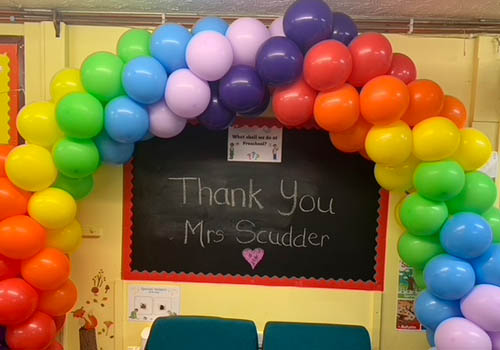 We love to celebrate at the Owl Pre School, birthdays, achievements, new family members and just to say thank you for hard work.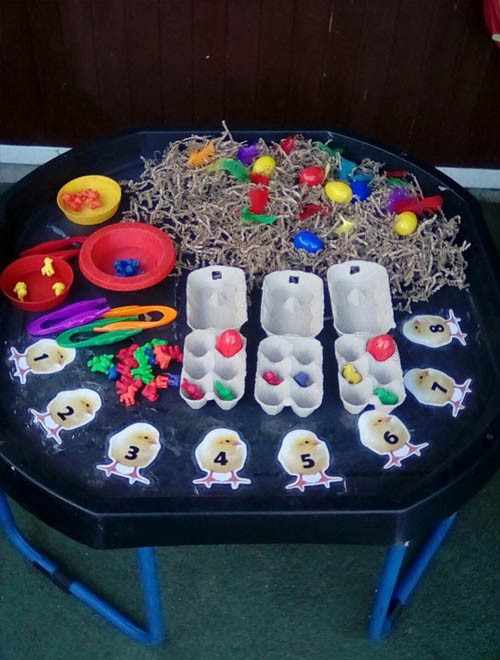 Easter activity. Eggs, chicks, bunnies and the possibility to practise both mathematics and fine some motor skills. Fun for everyone at all stages of development.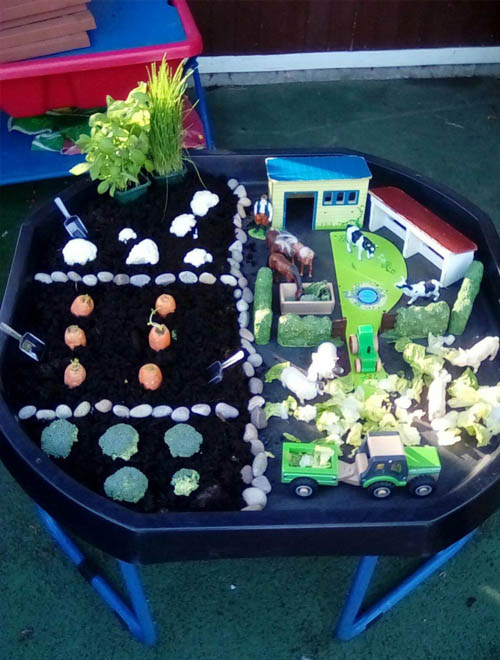 Small world farm. The children get the opportunity to explore textures, smells and sometimes new objects within our small world tuff tray play. Here we added real vegetables and herbs along with soil and farmyard toys to make this a more engaging play activity.
May 2022
Buddha Day
Today we have been celebrating Buddha Day - Vesak/Wesak. We have created a kindness tree under our porch way and written how each child has been kind - the writings have come from things their peers have said about the child, if they have done something helpful, said kind words etc.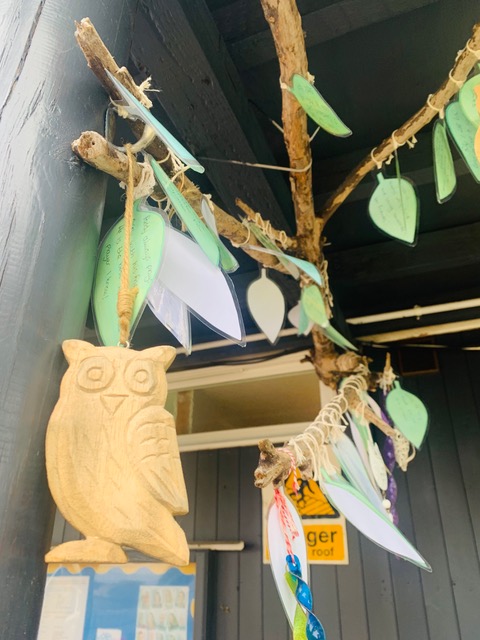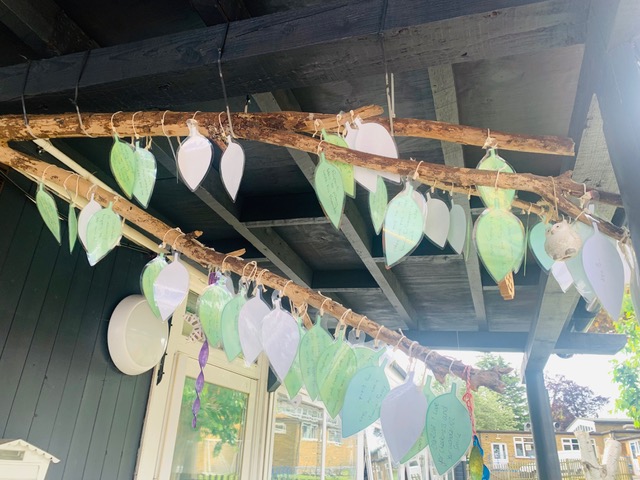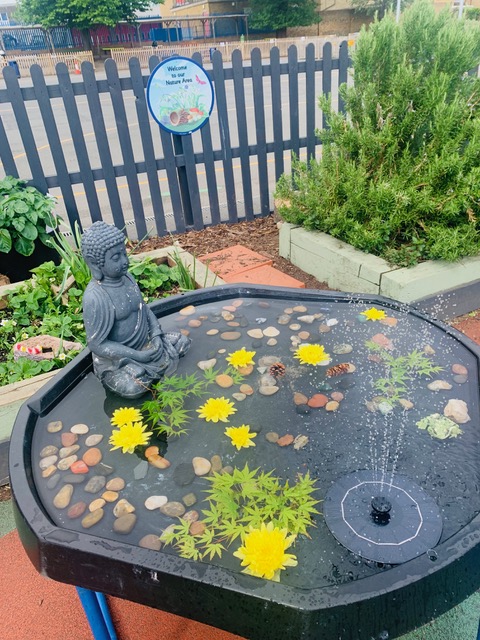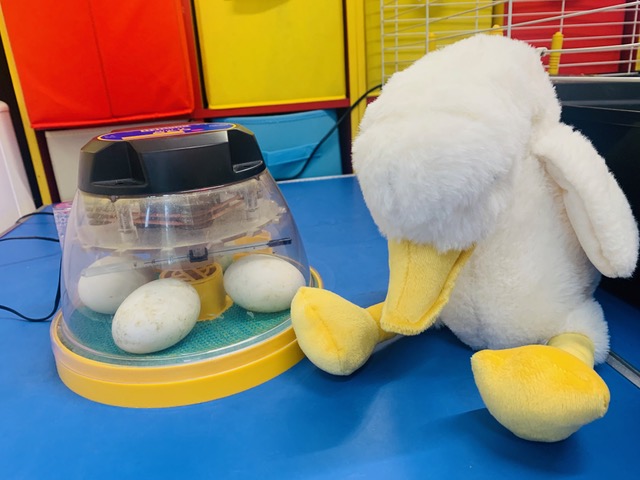 In the tuff tray we created a zen garden with a Buddha and water feature.

During registration time we listened to a singing bowl and all closed our eyes to meditate and think kind thoughts.

We are also starting to plant in our garden - we are planting tomatoes next week and our potatoes are already planted up.

We have duck eggs in an incubator at the minute. We will try and catch some of the hatching in photos to add to our website too.